The PSM department conducts Pre Sea Modular courses of 3 days and 2 days duration.

All persons desirous of being employed on merchant ships must undergo PSM courses, irrespective of the rank in which they intend to join.

These basic 5 courses are mandatory for issuance of Continuous Discharge Certificate joining ships for seafarers. For non-seafaring professions like Harbour engineering, Naval Architecture and Petroleum Engineering these courses greatly improves their job opportunities.
Vision
To provide an umbrella for all Pre-sea Modular courses.
Mission
To deliver the course effectively by engaging students through best teaching practices.
Courses
1. Personal Survival Techniques (PST)
To train and prepare the prospective seafarers to survive at sea, in case of abandoning of ship in assessing the risk and adopting necessary steps to reduce the number of accidents at sea

Course Duration: 3 days
2. Fire Prevention and Fire Fighting (FPFF)
In case of Fire / explosion in ship's staff themselves have to extinguish, else then life is at risk

Course Duration: 3 days
3. Elementary First Aid (EFA)
As the nearest doctor could be 5000 Km away and may take few weeks before an injured seafarer can be taken to hospital.
4. Security Training for Seafarers with Designated Security Duties (STSDSD)
Staffs in ship have to protect themselves in piracy prone areas, without any arms and ammunitions.

Course Duration: 2 days
5. Personal safety and Social Responsibility
To ensure Personal safety and Social Responsibility maintain inter personal relationship.

Course Duration: 3 days
Eligibility
DG cadets, from Nautical Science Engineering, Marine Engineering, ETO, GME departments, This course is Mandatory to join ships.
HND cadets from HND NS & ME.
Non DG students from Petroleum Engineering, Harbour Engineering, depart ment also will require these courses to sail as Shipyard reps and join Oil Rigs thus improving their job opportunities.
100% attendance is compulsory during the course. In case a candidate is absent during a session, he must repeat the same topic in one of the subsequent batches.
Pre - Requisite
1. INDoS number
INDoS certificate is issued by the maritime administration and to facilitate confirming the genuineness of the documents by several stake holder's world over. Generally cadets are in possession of this certificate within 3 months of joining AMET. Students are advised to apply for INDoS number at least 20 days before they plan to do the STCW courses.
2. Medical Certificate
Every person, desiring to do Personal Survival Techniques and Fire Fighting course must be in possession of Medical fitness certificate from D.G. Approved Medical Examiner.
3. Personal Protective Equipment
Also boiler suits and safety shoes are required for all the courses, for which candidates shall make their own arrangements.
Curriculum
Entry eligibility, syllabus, qualification and experience of faculty, duration of teaching for the courses conducted by this department is decided by Maritime arm (IMO) of United Nations (UN).

The Ministry of Shipping monitors the implementation of above recruitments.

At the end of each course a written examination is conducted with the 60 marks for theory and 40 marks of practicals. Candidates must Obtain a minimum of 60% marks in both theory and in practicals for issuance of course certificate.
Infrastructure
STCW Department of AMET is one of the very few institutions having very big swimming pool with in the campus for PST Practicals.

Also 13 life Rafts are available which gives a very high student: life raft ratio.

A DG Approved fire fighting lab is also provided in campus near Buckhingham canal for creating real fire for training the participants under experienced faculty members. The lab is very well equipped with almost 25 SCBA cylinders.
Highlights
This department issues second highest number of Pre Sea Modular Certificates in India.
The department conducts the course as per very rigid DG guidelines.
The department awards more than 4000 certificates a year.
The Certificate issued by this department is recognized by 170 countries.
The department gives coloured handouts to each participants.
The average industry experience of the faculty and instructors is 33 years, which by itself benefits the cadets / students in a professional course.
The department conducts OPRC, IMO Level II Courses in association with Indian Coast Guard every six months. The participants include high level / top ranking officers from the stake holders including Oil terminals, Ports, and marine clean up contractors.
Elementary First Aid (EFA)
The Elementary First Aid (EFA) Course covers assessment of the patient's vital signs, Life-threatening condition and hypothermia.
On completion of this course, a trainee will be competent to take immediate action upon encountering an accident or medical emergency until the arrival of a person with medical first aid skills of the person in charge of medical care on board.
The course is open to all seafarers who are to serve on board seagoing merchant ships.
Duration: 3 days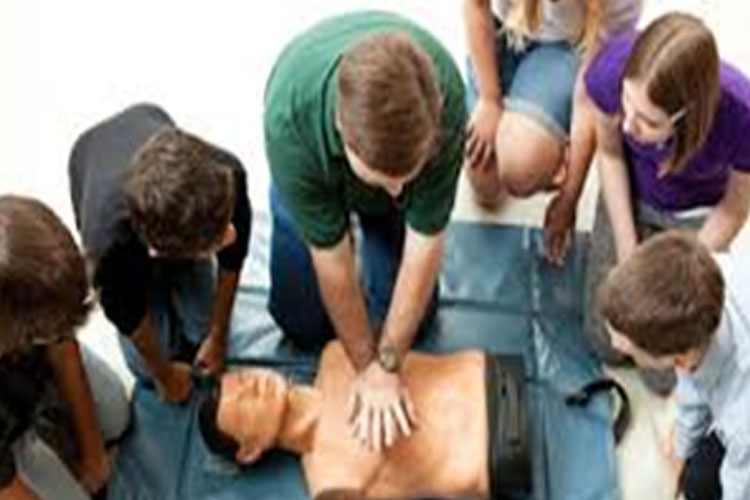 Fire Prevention and Fire Fighting (FPFF)
The Fire Prevention and Fire Fighting (FPFF) Course provides an understanding of the nature and risk of fire, and expertise to extinguish fires.
It deals with the precautions to minimize the risk of fires aboard ship.
The course covers use of firefighting equipment depending the type of fire.
Candidates will be engaged in practical firefighting exercises using the equipment found on ships.
Duration: 3days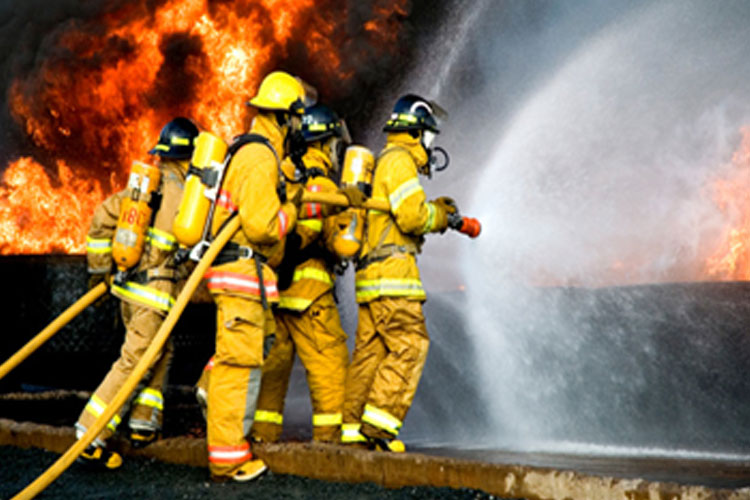 Personal Survival Techniques (PST)
The Personal Survival Techniques (PST) Course covers lifesaving equipment, emergency radio equipment, Survival at sea and preparation for emergencies, evacuation.
This involves hands-on practical training using life Jacket, lifebuoy, life raft etc.
Duration: 3days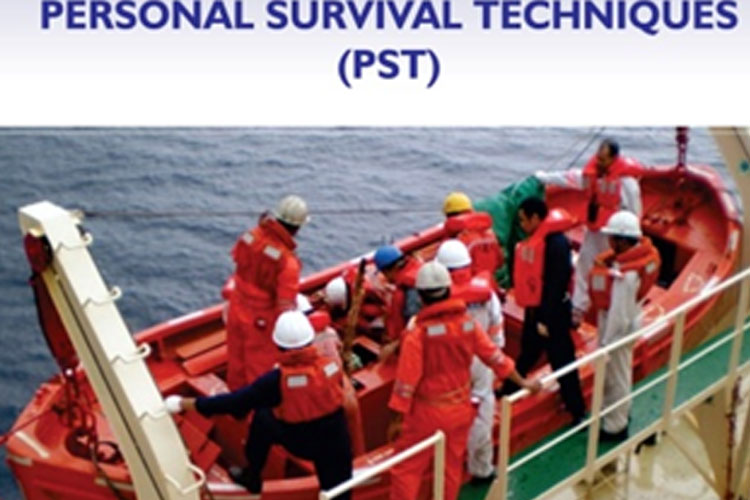 Personal Safety and Social Responsibilities (PSSR)
The Personal Safety and Social Responsibilities (PSSR) Course covers emergency procedures, preventing pollution, safe-working practices, and effective human relationships.
On completion of this course the trainee should be able to identify potential areas of emergencies that may arise in the marine environment, whereby he can take effective steps to observe "Safe Working Practice", to eliminate personal injuries and accidents.
Duration: 3days.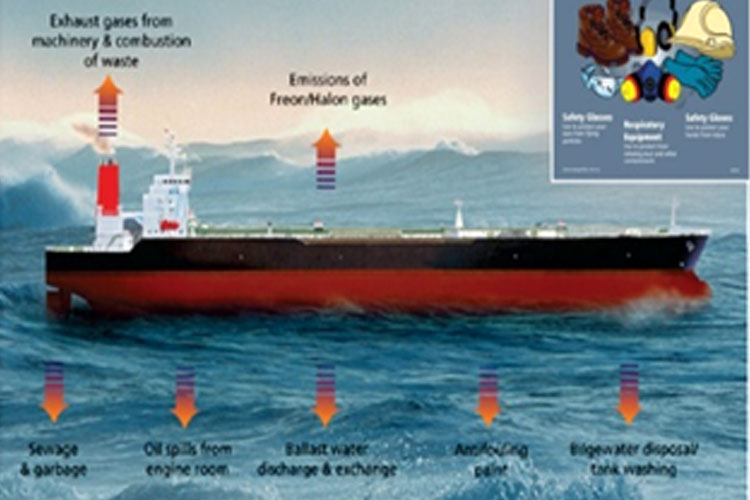 Security Training for Seafarer with Designated Security Duties (STSDSD)
• The Security Training for Seafarer with Designated Security Duties (STSDSD) is for all seafarers on management and operation level who will work onboard ships. The training provides knowledge and skills necessary to perform duties for achieving security of the merchant ship.
• Every seafarer shall be required to demonstrate competence to undertake the tasks, duties and responsibilities.
• The level of knowledge of the subjects shall be sufficient to enable every candidate to perform on board designated security duties, including anti-piracy and anti-armed- robbery-related issuses.
Duration: 2 days.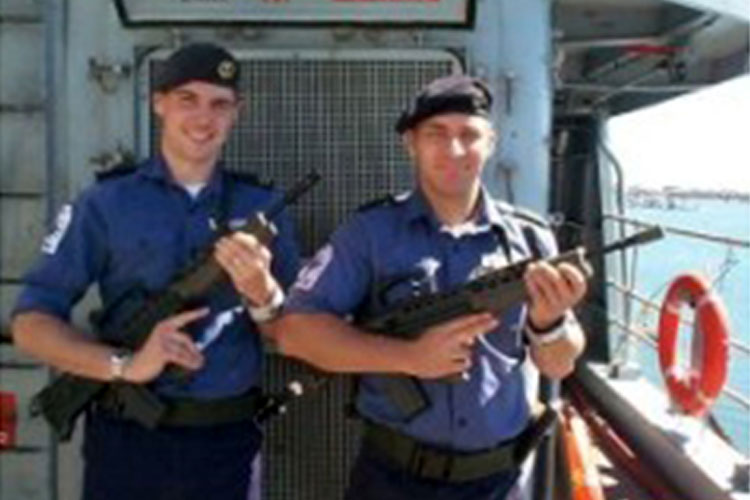 Placements last 3 years
Every student who undergoes five basic courses are eligible for Issue of Continuous Discharge Certificate, which is a prerequisite to join Indian and foreign ships.